Learn to Play Golf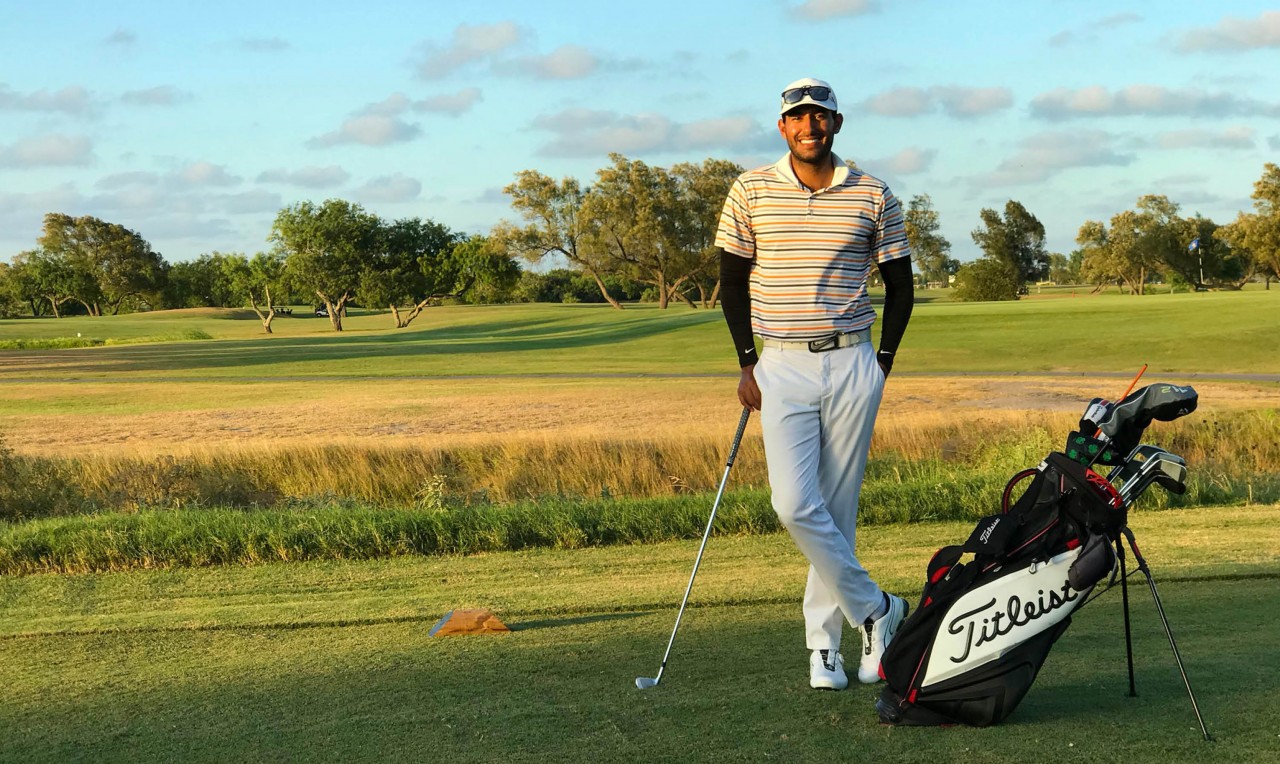 Our Revolutionary Instructional Programs are Custom-Tailored to Your Needs
At Lozano Golf Center and Oso Beach Golf Course, we've worked hard over the years to develop a revolutionary way to teach and grow the game of golf. No matter your ability or stage of life, golf is a sport you can learn and enjoy for a lifetime.
How do I get started if I've never played golf?
Our Learn to Play Golf classes are tailored for small groups and will teach you everything you need to know about stepping onto a golf course for the first time. Each class is taught by our full-time Director of Better Golf, Mat Charles, so the environment is fun, professional, and non-judgmental.
Are you someone who has said, "I don't know how to play golf, but I've always wanted to learn?" Well, you're in luck. These classes are for people just like you! Our classes are designed to teach this fantastic sport in a way that will be fun and more comfortable than you could ever imagine. With our style of instruction, we take people who have never held a golf club and teach them the skills to play and to play well.
How are the classes structured?
In five weekly one-hour sessions, with golf equipment provided (or you may bring your own), you'll enjoy a comprehensive education on the ins and outs of a successful golf outing. We familiarize you with the fundamentals of golf like making a tee time, what to do when you arrive at the course, what clubs to use, and even how to mark your ball when you successfully get to the green!
What other things will I learn?
Our series of classes will guide you through a natural progression of learning the different swings, strokes, and shots. You will start with the basics of putting, move on to chipping, and use those skills to develop your full swing. Once you have mastered your swing mechanics, our team will walk you through the process of picking which clubs are best for each shot. This will include the breakdown of the different irons, wedges, and woods at your disposal. Believe us, successfully hitting a tee shot long and straight takes practice, but with a well-taught fundamental swing from earlier classes, you'll be mastering that swing in no time!
We pride ourselves on making sure that we foster a judgment-free zone during all our sessions. We will prove that it's never too late to learn to play golf. Once you graduate from the Learn to Play Program, we are confident that you'll be good enough and comfortable enough to see the golf course as a place to unwind and have fun. These classes are designed to be enjoyable and offer a step-by-step approach to playing golf for the first time.
Related Posts
By accepting you will be accessing a service provided by a third-party external to https://www.lozanogolfcenter.com/