What if my kid has never played golf?
That's exactly why we created our Junior Academy, Spring Break and Summer Camps. Lozano Golf Center is dedicated to creating the best instruction experience for families and does more than any other course for Junior Golf.
Our objective with our all of our junior golf instruction is to teach students the fundamentals of golf from the short game to the full swing. Our coaches use games and fun contests throughout each camp to make learning fun! And, students are put into groups based on their age and skill levels to make it fair and fun. Students learn quickly and have fun while they do!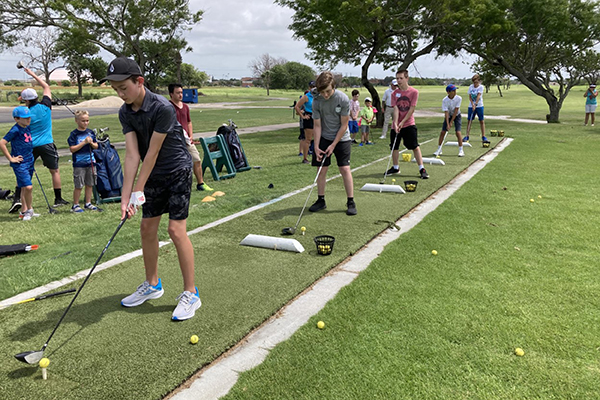 2023 Camp Dates and Details
Summer Camps
June 13 - 15
June 27 - 29
July 11 - 13
July 25 - 27
August 1 - 3
Half Day Camp Details - $135 - 1:00pm - 4:00pm
9:00am - 12:00pm (noon)
Camps for ages 6 - 8 and 9+ in age
Includes snacks and refreshments.
On course play, a gift and a golf rules book
Taught by Jacob McCahon, Lozano Golf Center's Director of Better Golf
Capped at 15 students per camp, sign up today.
Junior Golf Academy - What is it?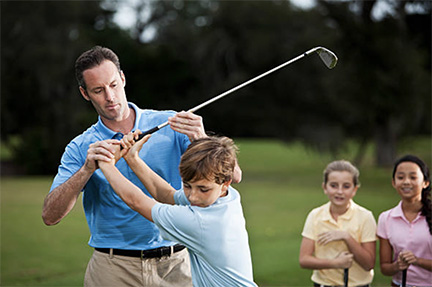 Our Junior Golf Academy is a golf membership for Youth golfers that encourages golf instruction, practice & golf course play! It is the only membership offered at Lozano Golf Center for golf course play & range balls with some instruction built into the program! The program is designed to offer quality golf lessons for improvement, practice range balls, free greens fees on our 9 Hole Executive Course and free greens fees on our 18 Hole Championship Course after 3:00pm.
$79 + tax for Monthly Membership Dues
Included in the membership in our Junior Golf Academy:
Junior Golf FREE access
USGA Ghin Handicap
(2) "individual" private lessons per month
(4) "group" lessons per month - Practice is on Saturday from 12:00pm - 1:00pm
Our Junior Golf Academy program is about reaching our 5 to 18 year-olds with aspirations for making and competing on Junior High, High School and College Golf teams
Unlimited Range Balls for Youth member
FREE Greens Fees on the 9 Hole Executive Course anytime (some restrictions may apply and cart not included)
FREE Greens Fees on the 18 Hole Championship Course during the week and after 1pm on weekends (some restrictions may apply and cart not included)
FOR MORE INFORMATION please contact the course at (361) 826-8016 or fill out the contact form on this page.
Download our Parental Waiver Form:

parental-waiver-form.pdf
Meet Your Instructor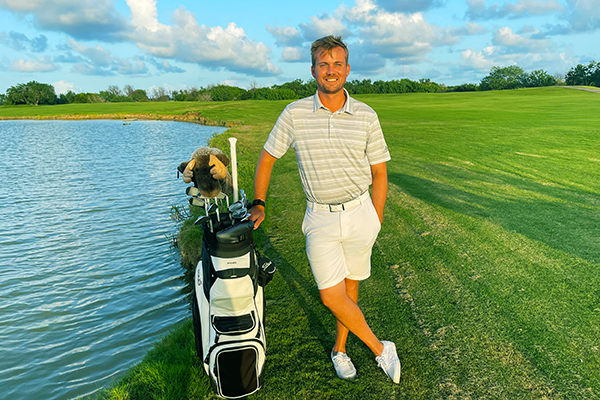 Jacob McCahon, Director of Better Golf, Lozano Golf Center and Oso Beach Golf Course
Jacob was born and raised in Washington State. His passion for golf first started at the age 5, when he watched Tiger Woods play in the 1996 US Amateur. At age 15, Jacob started to pursue his passion and worked at golf courses, while starting to find his own game.
Prior to moving to the Coastal Bend, Jacob was a Head Golf Professional in Arizona. His teaching experience includes private and group lessons, golf clinics, and junior summer camps. "My teaching philosophy is to keep golf simple," says Jacob.
Jacob joined the Foresight Golf family in 2021 and oversees all instruction for both Lozano and Oso Beach golf courses.