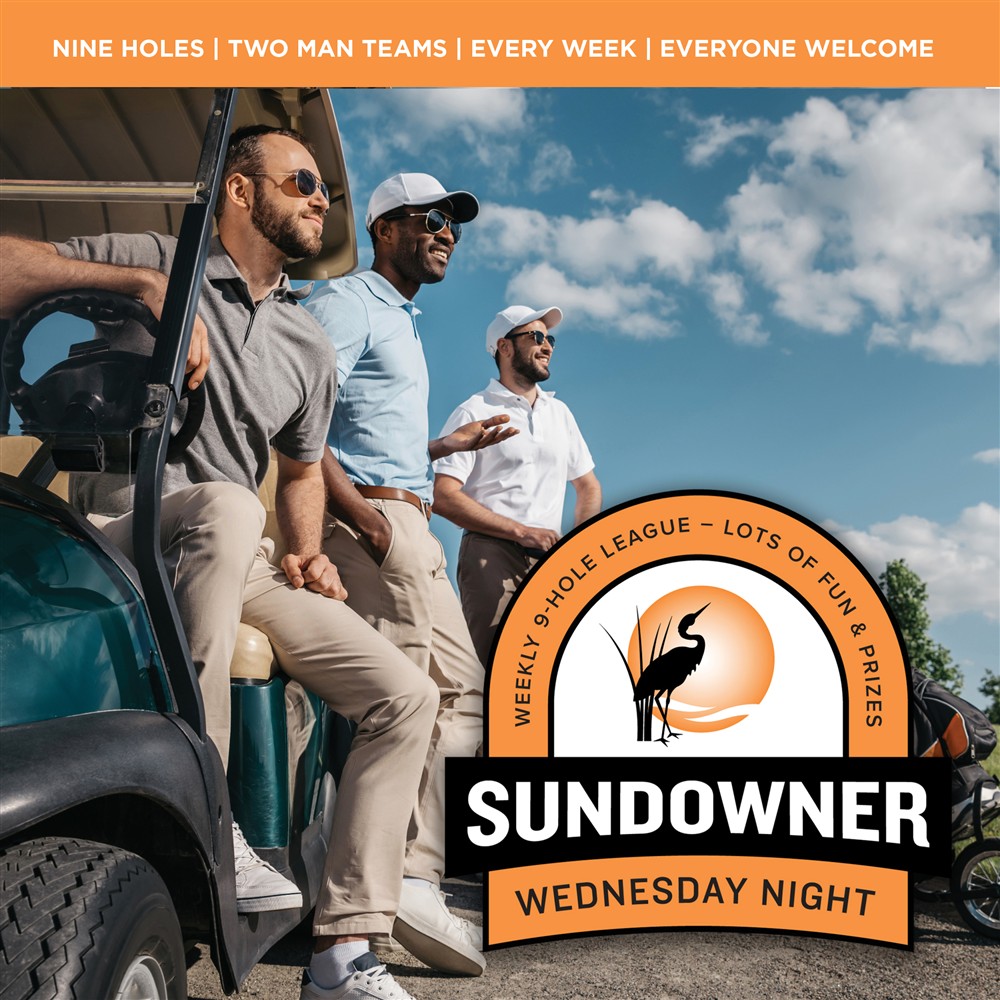 From March through September every year.
Our weekly 9-hole league was designed to be the highlight of your week. Every Wednesday from March through September we welcome any level of golfer to come join in this fun event. Two man teams (call us if you need to be paired up), 9 holes, every week, everyone welcome. Fun prizes, and friendly competition.
Sundowner Wednesday Night

5:30pm start time

$29 + tax per player
2 Person Teams
9 Holes
Call ahead to secure your spot, as this event sells out most weeks!