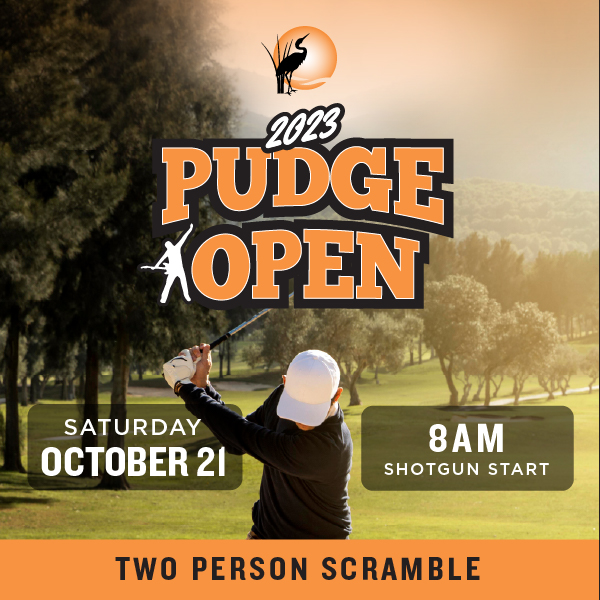 ATTENTION SUNDOWNER and MONDAY MADNESS LEAGUE PARTICIPANTS!!! As our Monday Madness and Sundowner leagues wrap up for the year, we're now gearing up for the 2023 Pudge Open!
This year's Pudge Open will be held on Saturday, October 21st with an 8:00am shotgun start and we welcome teams who have participated in at least three weeks of league competition in the Sundowner or Monday Madness. The format for this year's event will be a two-person scramble.
Price for the event will be $116.50 per team (including sales tax) plus a $2.45 service fee. Total at checkout is $118.95.